AutoProf 2022 tradeshow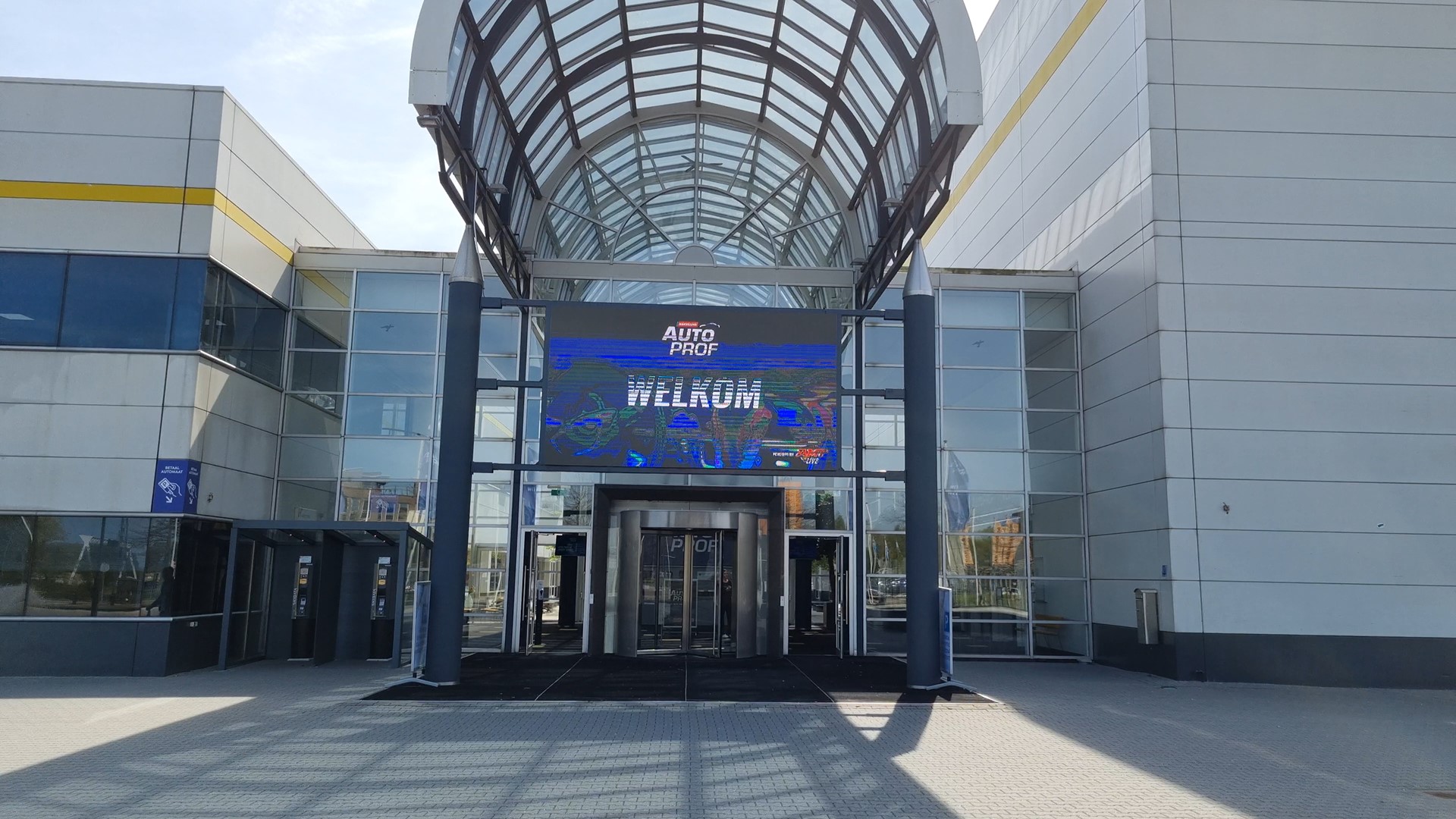 The all-inclusive concept of the Autoprof ensures an informal and relaxed atmosphere. Visitors can take all the time they need at the end of the afternoon or after working hours to visit the trade fair. All this while enjoying a snack and a drink.
The perfect conditions for updating visitors on all the developments in the field of car keys, locks and programming services. A number of products could count on extra attention from the visitors this time. More about this in this article.
View the recap here
Handheld transmitter housings
When the exterior of a car key is broken, or it no longer opens, it is not always necessary to replace the entire key. We have a new hand transmitter housing for almost every car make and model in stock. In some cases you can even order separate push buttons. We can also carry out the repairs for you. Our repair specialist Henny was present at our stand all days. He received a number of spontaneous repair requests on the spot and was able to help the visitors quickly and happily on their way again.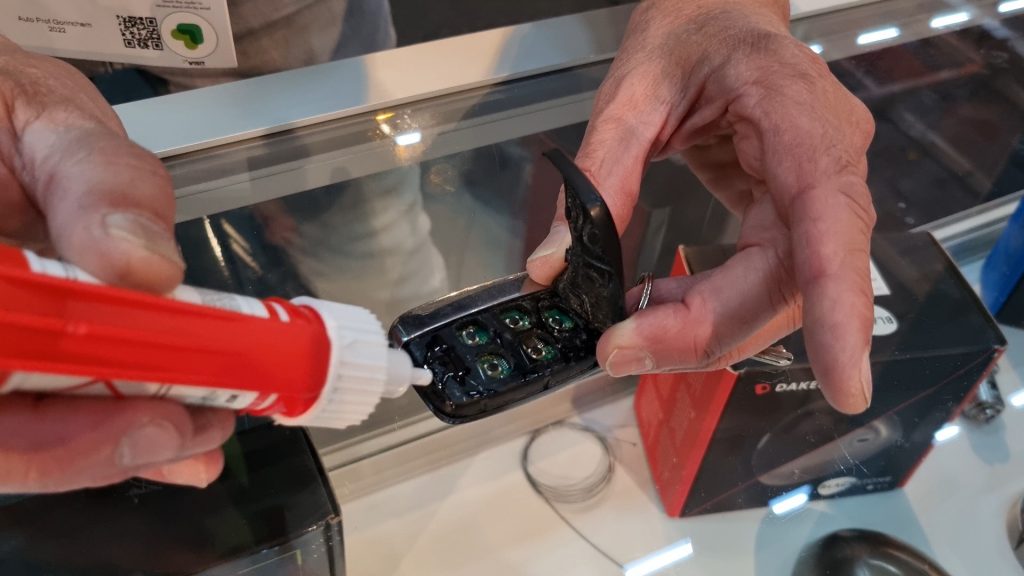 Daken anti-theft locks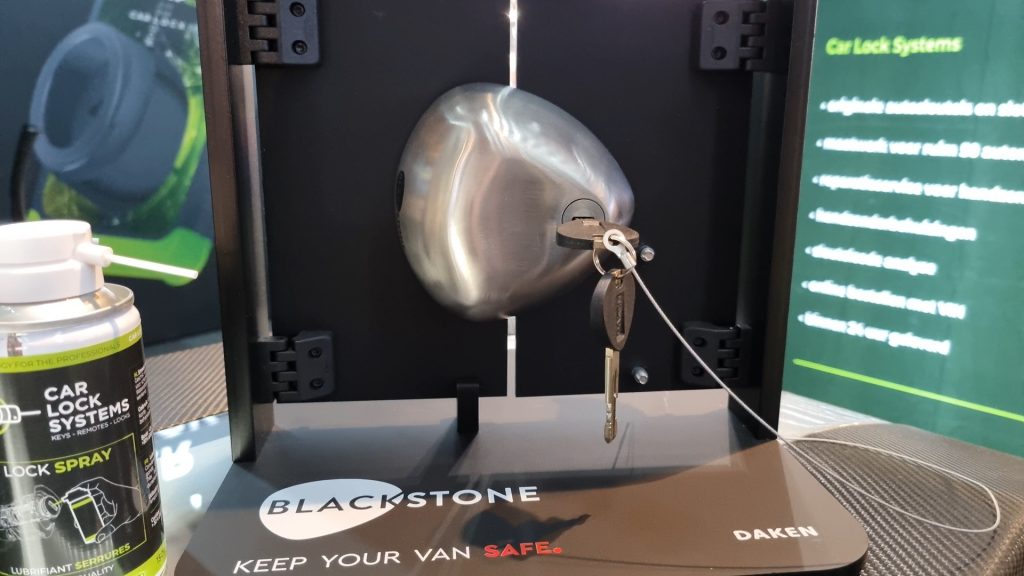 To additionally secure the cargo hold of a company car, automotive companies can order anti-theft locks of the renowned Italian brand Daken from us. These locks prevent burglary and theft of valuable goods and tools. These locks can be mounted on the tailgate doors as well as on the sliding doors. The ideal option for professionals who are looking for proven cargo space security. With our demonstration unit, we could easily show visitors how it works.
---