Programming/setup of car keys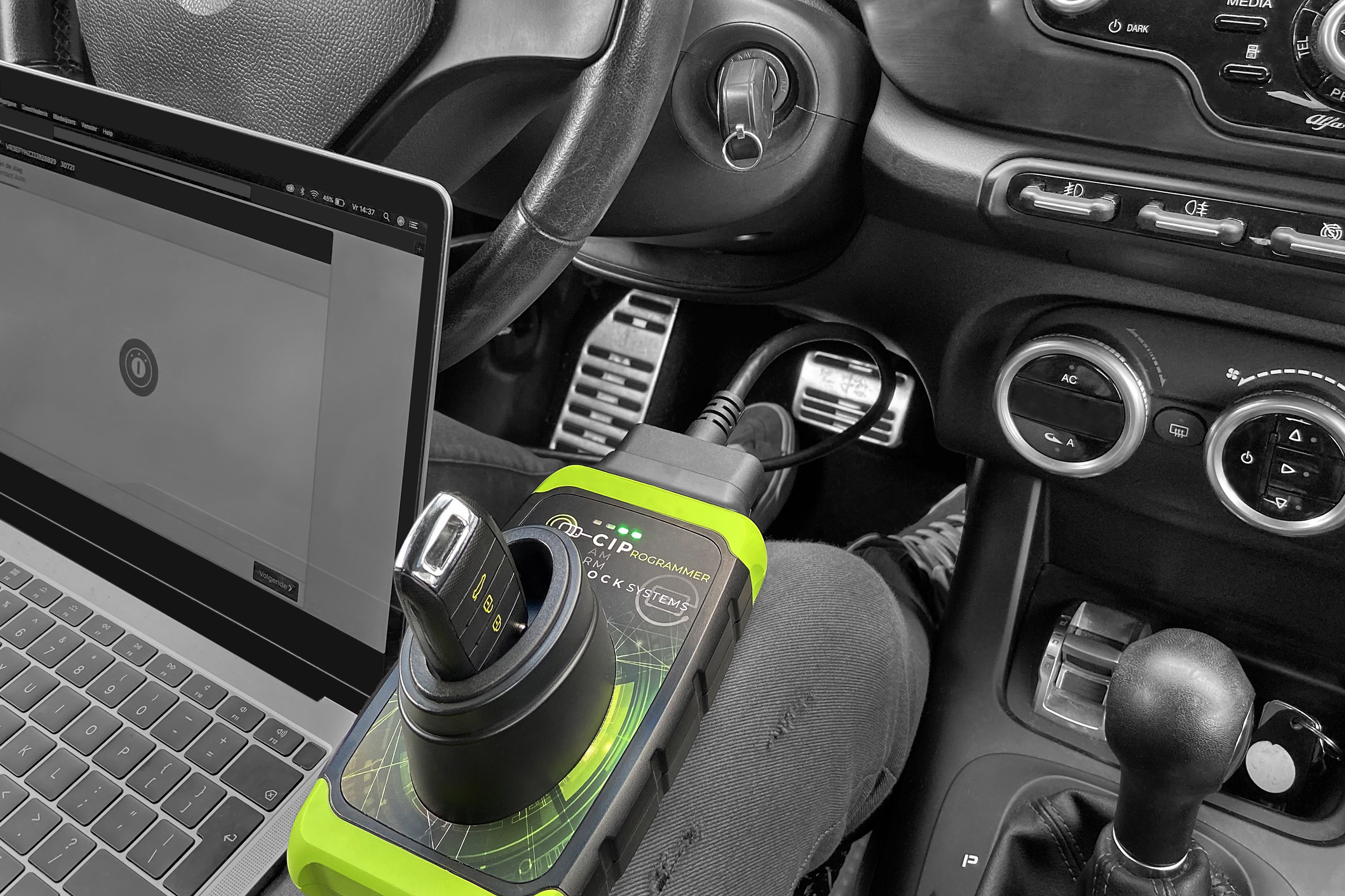 Have car keys set up/programmed remotely? This can now be done rapidly using the CIP from Car Lock Systems.
Car Lock Systems provides keyless-go, remote control and transponder keys within 24 hours. All of these keys must still be programmed in the car after delivery to your car workshop. This is often done using an original diagnostic device from the relevant brand.
CIP – CarLockSystems Immobiliser Programmer
In addition to the OEM tools, there are also different aftermarket tools that can be used to program keys. Car Lock Systems offers their own solution to programming keys from almost all brands in a car or providing support in the event of any problems. The CIP (CarLockSystems Immobiliser Programmer) makes it possible to program car keys remotely and fast.
Remote diagnosis & programming for all car brands
Car Lock Systems and partner company Jifeline combine remote diagnosis with a key programming station. We can program almost all remote control and transponder keys. Components that are CIP compatible are shown on this website and can be identified by the CIP logo. This means you can see directly which components we can program for you while the car remains in your own workshop.
Also for Code 2 keys
Even keys and remote controls based on Italian brands, the so-called Code 2 keys, can be offered via CIP more quickly and cost-effectively. With CIP, our specialist takes control of the car and programs the right key for the vehicle remotely. You only need to follow a few simple instructions.
Car Lock Systems pride themselves on:
speed – delivery within 24 hours
quality – original OEM car keys
precision – coded car keys and locks
flexibility – all car makes, models, and manufacturing years
versatility – also commercial vehicles, trucks, and accessories
safety – excl. delivery to car dealerships + vehicle check
Are you a private individual? Then ask your workshop, dealer, or mechanic for a car key or lock from Car Lock Systems.