Repair of car locks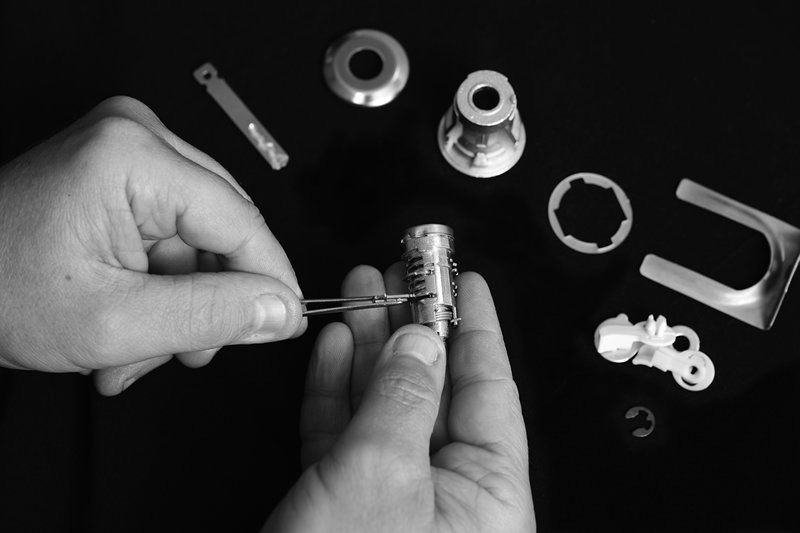 The fastest way to a repaired car lock?
Order today before 14:00 and receive your order tomorrow.

Car Lock Systems repairs thousands of car locks every year. We take on every challenge. This is why many car companies choose our Key & Lock Service.
Top 5 problems in the event of a defective car lock:
The door lock no longer responds to the car key.
The ignition lock is stuck and the car key does not turn.
The door lock is so dirty that the car key no longer fits.
The key blade has broken off in the ignition lock.
The ignition lock continues to turn.
Is a defective car lock worthless? Not with the repair service from Car Lock Systems!
If you send the defective car lock to Car Lock Systems, we can make the perfect assessment for you to see which solution is the best and most importantly the most cost-effective. Is a brand new car lock needed or can costs be cut down by having one of our experts repair it professionally? We provide with you an honest and quick answer to all your questions.
Car Lock Systems knows car locks inside out
None of the car brands or models has any secrets left to hide from us. Did you know, for example, that even if all the car keys are lost, we can perform a lock analysis using an existing car lock? We can determine the key code, even if it is unknown and all the keys are unavailable. We can therefore solve any problem quickly and professionally.
What does a car lock repair cost?
We determine the costs on the basis of the amount of work needed to repair the car lock. You can send us the car lock or – in the Netherlands – bring it to our service desk. We discuss the waiting time with you beforehand, as the repair sometimes takes a little more time. We advise you to place your order before your arrival via this website, so that we have all the right information.
Car Lock Systems pride themselves on:
speed – delivery within 24 hours
quality – original OEM car keys
precision – coded car keys and locks
flexibility – all car makes, models, and manufacturing years
versatility – also commercial vehicles, trucks, and accessories
safety – excl. delivery to car dealerships + vehicle check
Are you a private individual? Then ask your workshop, dealer, or mechanic for a car key or lock from Car Lock Systems.