Hand transmitter car keys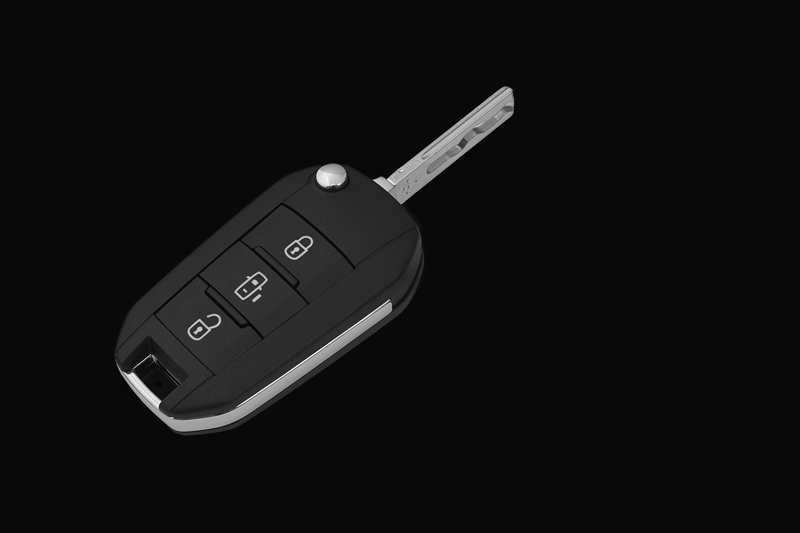 Remote Keyless Entry (RKE). As the name suggests, this can be used to open a car remotely. The very first manual transmitters worked on the basis of infrared technology, which could be seen as the small ball on the front of the car key. Here the car key functions like a television remote control and must be pointed at the part of the car where the receiver is. Often this would be behind the windshield or in the canopy of the car.
Radio remote controls
The handheld radio transmitters followed later, with the great benefit of a longer range. The antenna and electronic module for receiving signals are now more concealed in the car. In recent car models they are often even integrated into other electronic modules.
Passive Keyless Entry (Start)
With Passive Keyless Entry (PKE), the car key itself detects the car as soon as it approaches. The car opens the door locks automatically (sometimes upon touching of the handle). With Passive Keyless Entry Start (PKES), also called keyless-go, the mechanical ignition lock is replaced with a start/stop button.
Higher probability of theft with keyless-go
One disadvantage of the keyless-go system is its susceptibility to theft. The two-layer security of a hand transmitter or transponder key (mechanical and digital) is often reduced to digital only. In addition, the digital signal for starting the car with a keyless-go key reaches tens of meters, while with the older key types it was only a few centimetres. The signal from a keyless-go key can be activated quite easily from a great distance. This means that a car can be opened and even started while the car key is near a window, a door, or even a wall. It is therefore wise to always store this type of key in a metal container or far away from the outside walls of a home or workplace.
New at Car Lock Systems: secure universal handheld transmitter
Coming soon: our secure universal handheld transmitter. It switches itself off automatically after half a minute. As a result, the signal can no longer be received by third parties. Only when the key is picked up (and is therefore in motion) does it switch on again. The car will open and start as soon as the user approaches. Are you interested in our secure hand-held transmitter? Feel free to contact us!
Car Lock Systems pride themselves on:
speed – delivery within 24 hours
quality – original OEM car keys
precision – coded car keys and locks
flexibility – all car makes, models, and manufacturing years
versatility – also commercial vehicles, trucks, and accessories
safety – excl. delivery to car dealerships + vehicle check
Are you a private individual? Then ask your workshop, dealer, or mechanic for a car key or lock from Car Lock Systems.