Repair of car keys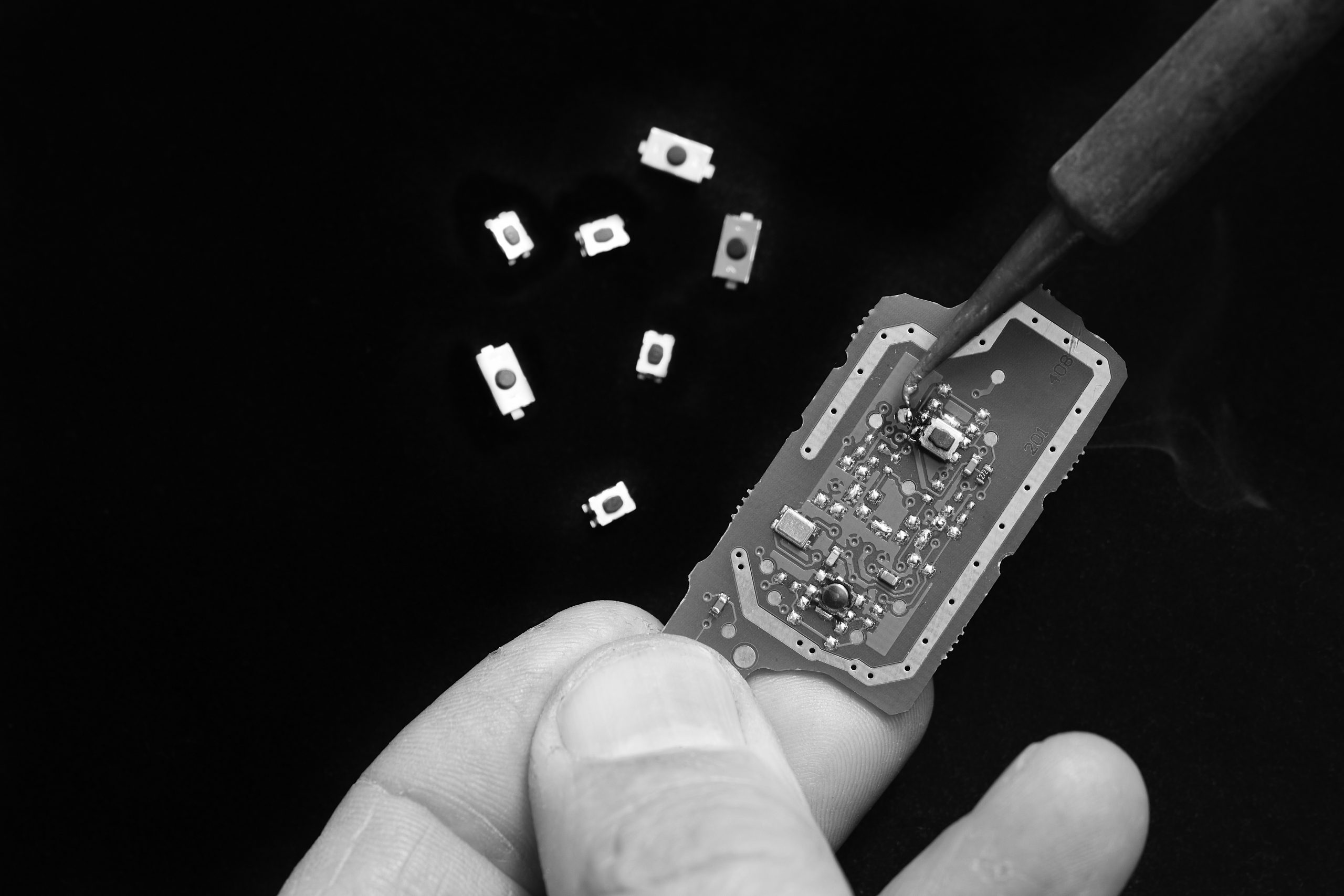 The fastest way to a repaired car key?
Order today before 14:00 and receive your order tomorrow.
Since 1996, Car Lock Systems has repaired remote controls. Our Key & Lock Service includes simple repairs – for example when a push button is broken – but also full key overhauls. We are here to help. It is also an option just to replace the individual housing.
Broken key? We will solve these top 5 problems for you within 24 hours!
wear on the key blade
Sometimes the material of the original key blade is made of an alloy which is fairly soft (mostly copper and nickel) and thus wears quite substantially.
solution:
We only replace the key blade, so that the entire remote control does not need to be replaced.
intensive use
With courier services, for example, a car lock is sometimes used up to 100 times more often in one day than a family vehicle. Keys are not made for such frequent use and will already start having problems mechanically activating the ignition lock within 2 years.
solution:
We replace the key blade, without replacing the entire remote control.
wear on the push buttons
Push buttons are often made of soft rubber. The buttons can get cut by user's nails or the buttons may fall out the housing, so that you can see into the key.
solution:
We supply and assemble individual remote control housings and individual buttons. We do this for almost all brands and models of car keys.
the folding mechanism is broken
The folding key has a push button, which allows you to fold out the metal key. Through frequent use, the key no longer folds out, but hangs 'loose' in the housing.
solution:
We fit the existing car key with a new remote control housing.
lifespan
Some car keys have a maximum lifespan of 5 to 10 years. Their associated cars often have a lifespan much longer than this.
solution:
We supply new original car keys that are cut to code. Even if manufacturers stop supplying them after their 10 year obligation expires and describe these articles as 'no longer available', we can often offer alternative solutions.
Car Lock Systems pride themselves on:
speed – delivery within 24 hours
quality – original OEM car keys
precision – coded car keys and locks
flexibility – all car makes, models, and manufacturing years
versatility – also commercial vehicles, trucks, and accessories
safety – excl. delivery to car dealerships + vehicle check
Are you a private individual? Then ask your workshop, dealer, or mechanic for a car key or lock from Car Lock Systems.