Handheld transmitter casings and parts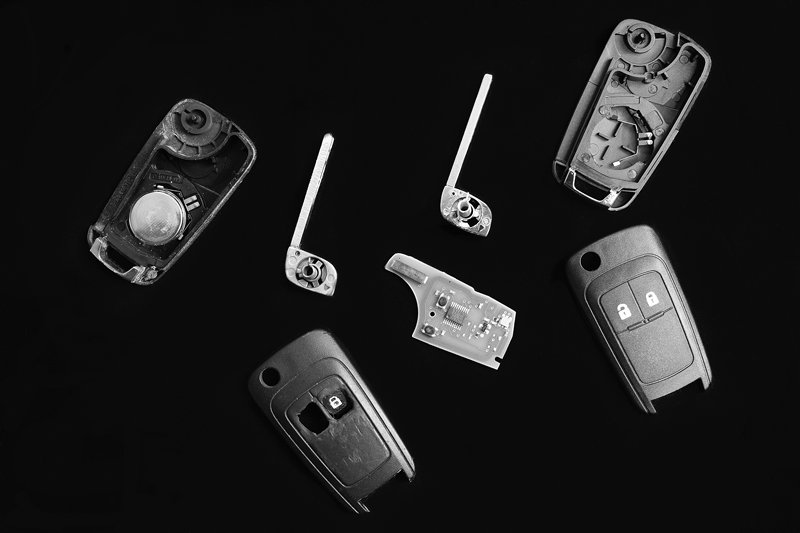 When the outside of a car key is broken, or it no longer opens, it is not always necessary to replace the complete key. We have a new remote control casing for almost every car make and model. Sometimes you can even order individual push buttons. As a car dealership, you can replace this yourself quite easily.

Need to replace or repair a hand transmitter?
Sometimes, when you want to replace a hand-held transmitter, you run into problems as a car dealership. When the hand-held transmitter is glued in the factory, for example. Often the transponders are also completely glued. If these break or get too hot, they will stop working. If that happens, you will need a new hand-held transmitter. You can also send the hand-held transmitter to us. With the right tools and expertise, we can replace the handheld transmitter casings. The hand-held transmitter and the transponder will then continue to communicate well with the corresponding vehicle.
Car Lock Systems pride themselves on:
speed – delivery within 24 hours
quality – original OEM car keys
precision – coded car keys and locks
flexibility – all car makes, models, and manufacturing years
versatility – also commercial vehicles, trucks, and accessories
safety – excl. delivery to car dealerships + vehicle check
Are you a private individual? Then ask your workshop, dealer, or mechanic for a car key or lock from Car Lock Systems.