Car lock analysis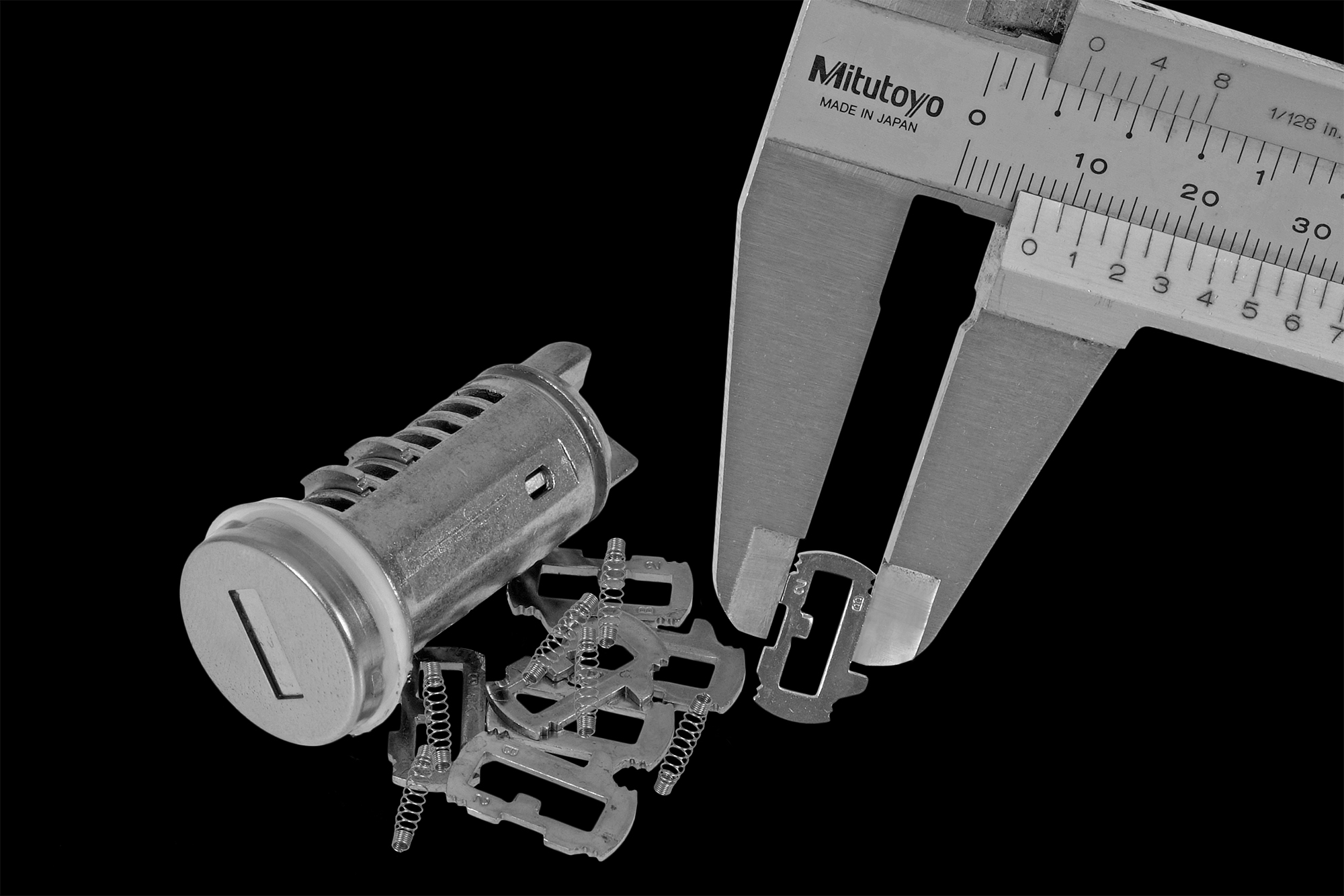 Imagine. A customer comes to your car company by bike. His car is at home because all the car keys are lost. You say: "No problem, give me the key code then I will order a new car key for you." And then it appears that the key code is also unavailable…
Determining the key code using a car lock
If all the car keys are lost or temporarily unavailable and not even the key code can be found, you can send us the car lock. This gives our experts all the necessary information to determine the key code. On the basis of the car lock, we carry out a so-called a car lock analysis. By examining the construction of the car lock, we can make a key that fits exactly in this lock. We often ask you to send the right door lock, because this is usually the least worn. In this way we can always deliver a new car key cut to code within 1 day!
What does a car lock analysis cost?
The costs are determined by the amount of work we must do in order to get the lock back into a working condition. You can send us the car lock or – in the Netherlands – bring it to our service desk. We discuss the waiting time with you beforehand, as the analysis sometimes takes a little more time. We advise you to place your order before your arrival via this website, so that we have all the right information.
Check with older cars as to whether the key code is shown on the components
In the case of older cars, the mechanical key code is sometimes given on the lock or the lever. In the case of older vehicles, first ask what is most convenient, this sometimes saves you the unnecessarily removal of locks.
Car Lock Systems pride themselves on:
speed – delivery within 24 hours
quality – original OEM car keys
precision – coded car keys and locks
flexibility – all car makes, models, and manufacturing years
versatility – also commercial vehicles, trucks, and accessories
safety – excl. delivery to car dealerships + vehicle check
Are you a private individual? Then ask your workshop, dealer, or mechanic for a car key or lock from Car Lock Systems.