Transponder car keys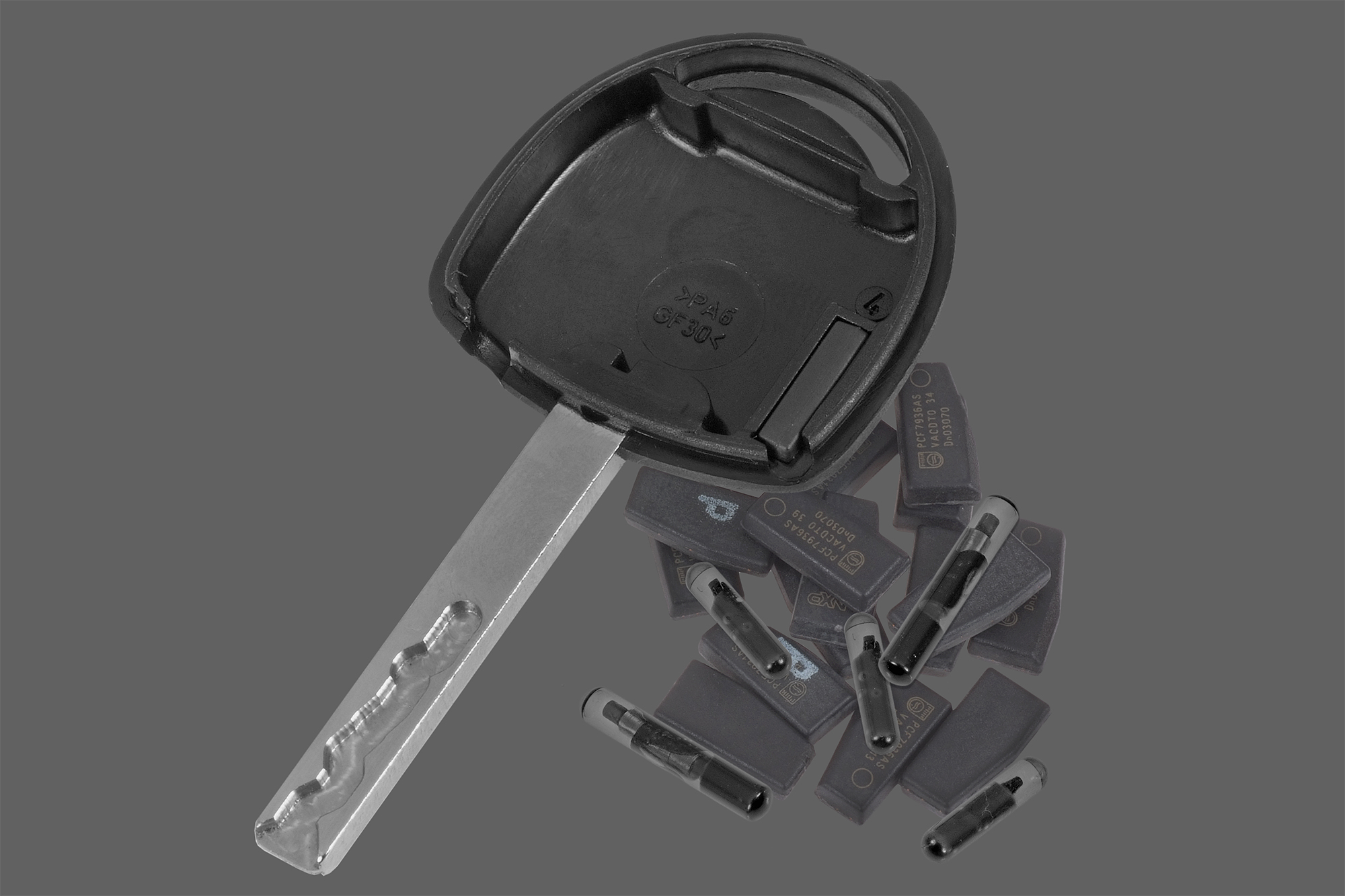 As of around 1998, most cars have come with a so-called transponder (chip) in the handle of the car key. This transponder makes wireless contact with the car. This is done via a reading ring around the ignition lock. When the car recognises the corresponding transponder, the immobiliser is immediately unlocked. This allows the driver to then start the car.
What does a transponder look like?
The transponder is a small part, that is often only 1 centimetre in length. There are two types: a small block or a glass tube. The transponder is glued or moulded into the plastic part of the car key.
Errors in the transponder
Car Lock Systems solves all common faults in transponders within 24 hours. Often people think a car key does not have a transponder. That is because it is located inside the key. However, as soon as the transponder fails or gets lost, the car will give an error message and it will not start. The message varies from car to car, but it can usually be recognized by a quickly flashing light on the dashboard along with a message, an icon, or an image of a key.
Fast Key Service for broken car keys
Our Key Service can resolve any key problem within 24 hours. Don't know the key code? No problem. Send us a photo of the existing car key, and we can verify which key code belongs to the car. We can also do this by analysing the lock. This way we always find the correct key code for the car. And we then use that key code to cut a new car key. Our Key Service includes, among other things:
car key repair
additional car keys
programming/teaching of car keys (CIP)
keycode analysis
lost all your car keys?
car lock analysis
Car Lock Systems pride themselves on:
speed – delivery within 24 hours
quality – original OEM car keys
precision – coded car keys and locks
flexibility – all car makes, models, and manufacturing years
versatility – also commercial vehicles, trucks, and accessories
safety – excl. delivery to car dealerships + vehicle check
Are you a private individual? Then ask your workshop, dealer, or mechanic for a car key or lock from Car Lock Systems.