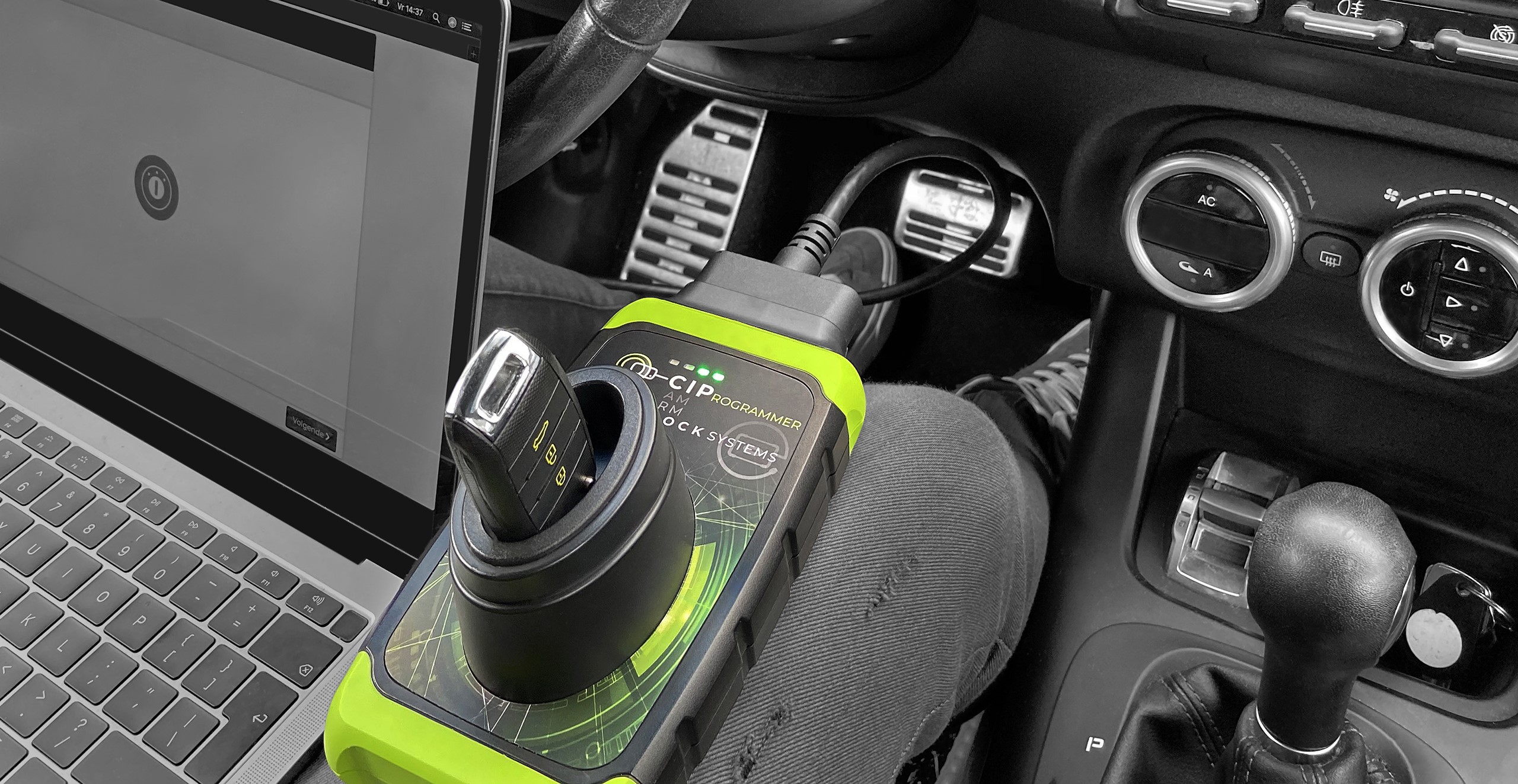 The CIP (Car Lock Systems Immo Programmer) is a breakthrough in car keys for automotive businesses. Starting now, you can order car keys for almost all makes of cars, get them and program them within 24 hours. This makes long wait times for your clients a thing of the past!

Car Lock Systems, KEY TO MOBILITY
Program car keys with 'precoding' from the factory
Some car makers still program the car keys in the factory. This is done using so-called "pre-coding" based on data that are known only to the manufacturer. One disadvantage to this is that only the manufacturer can program car keys. In all the rush of activity, wait times can stretch out to a few weeks or even months. And the whole time your client wants to be driving!
Order using CIP, receive and program your car keys within 24 hours
The CIP (developed with our partner Jifeline) makes your car key service fast and flexible. Thanks to a special encoding ring on the CIP, we can program car keys for almost all makes of cars for you. While the car stays parked in is space, our specialists "take over" your car. This allows them to program/teach in the key for you. You don't even need to take the car to the (other) brand dealership which saves considerable cost and time.
These are the advantages of CIP:
safe – maximum data protection
simple – no prior knowledge needed
lightning fast – you can teach in a car key in five minutes
compatible – suitable for almost all car makes
flexible – CIP is a widely useable programming tool
multifunctional – all diagnostic and programming services
saves costs – you get more work done in less time
Are you a private individual? Then ask your workshop, dealer, or mechanic for a car key or lock from Car Lock Systems.