We have relocated!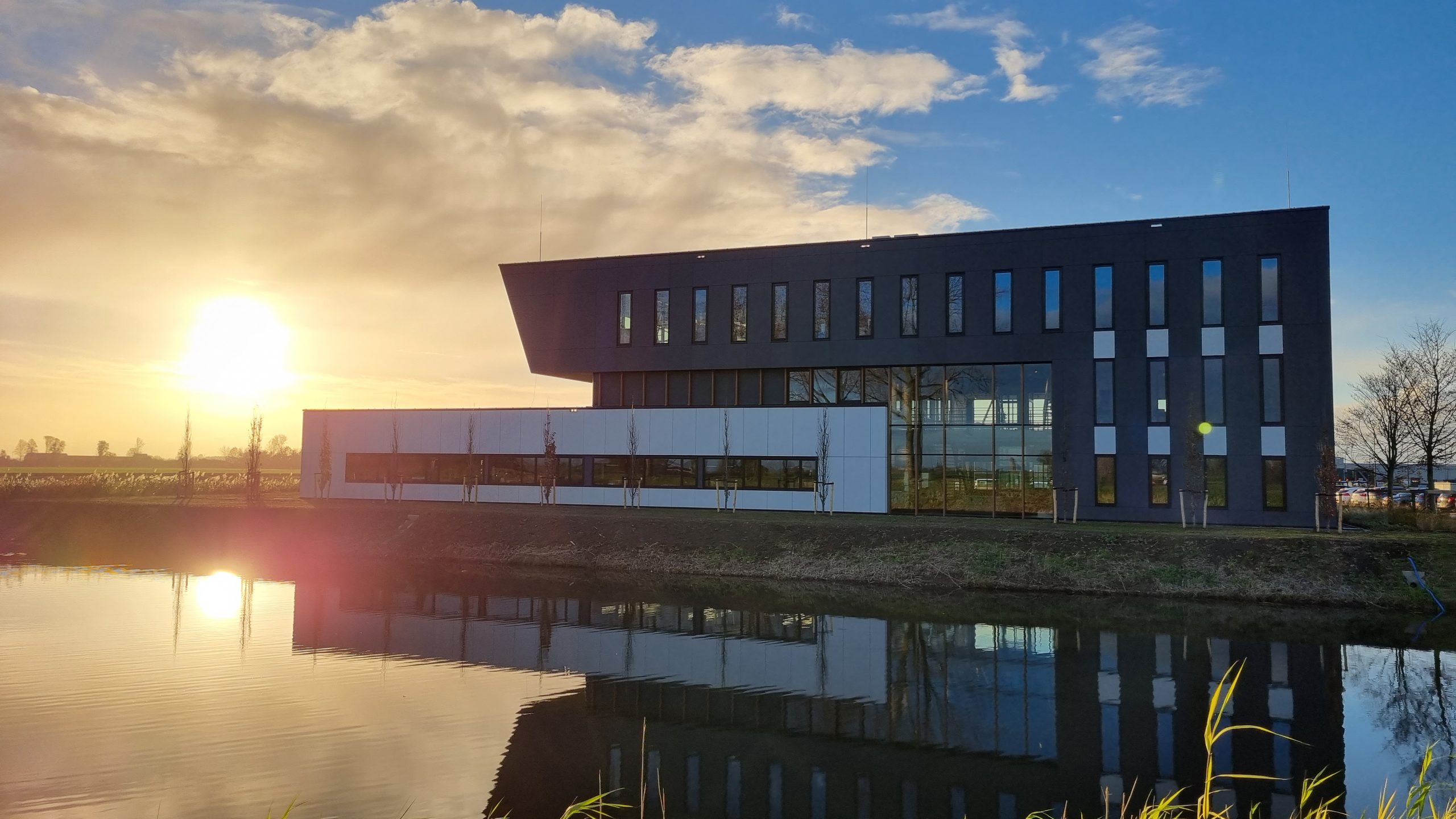 Upon entering the new headquarters, one immediately notices the many smiling faces. And that makes sense. From 7 November, we moved into the brand new office building at Zweihaak 1 in Werkendam. Due to the rapid growth of Car Lock Systems and our sister company Jifeline, the need for a new and larger location became increasingly urgent.
Completed in 2 years
In September 2020, initial talks on new construction were held. The land was then bought in January 2021 and the first pile went into the ground in August 2021. The complete project was thus completed in just under two years. A remarkable achievement in times of logistical challenges and labour market tightness.
Wow-factor
The architect was given just one assignment: the building must really exude the wow factor. The building as it stands now has more than exceeded this. They really looked at what the employees need and built everything around that. The company restaurant, for instance, has a professional kitchen that is the envy of many restaurant. The ergonomic workstations, conference rooms, meeting rooms, relaxation area and other facilities ensure that results, job satisfaction and relaxation go hand in hand.
Further automation of production and logistics process
Throughout the planning, the layout was always carefully considered. One of the requirements for the new building was further automation of the production and logistics process. Further growth was taken seriously. From the warehouse, an order leaves via a fully automatic conveyor belt to the cutting line, then to production and then to the logistics department. This stroke of automation allows us to process more orders in the same time. On a busy day, we used to process up to 1,000 orders per day, but we can now expand that.
Responsible options
Responsible choices were also always considered during construction and when purchasing materials. In fact, this is one of our core values and we wanted to reflect this in the construction of the building as well. For example, did you know:
The entire order process takes place paperless without order confirmations, packing slips and other paperwork? This saves us more than 500,000 printouts a year.
The entire roof of the building is fitted with solar panels, some 300 in total?
This makes us largely self-sufficient in our electricity consumption?
It even allows us to supply 5 charging stations to charge 10 electric vehicles?
The entire building is heated and cooled using heat pumps? As a result, we no longer consume natural gas.
The vertical indoor garden in the reception area contains some 900 real plants? These plants ensure a cleaner working environment by producing oxygen and extracting CO2.
The wall panelling and ceilings are made of 70% recycled PET bottles?
Our new address details can be found here. All other details such as e-mail addresses and phone numbers remain unchanged.
---