All CIP-functions at a glance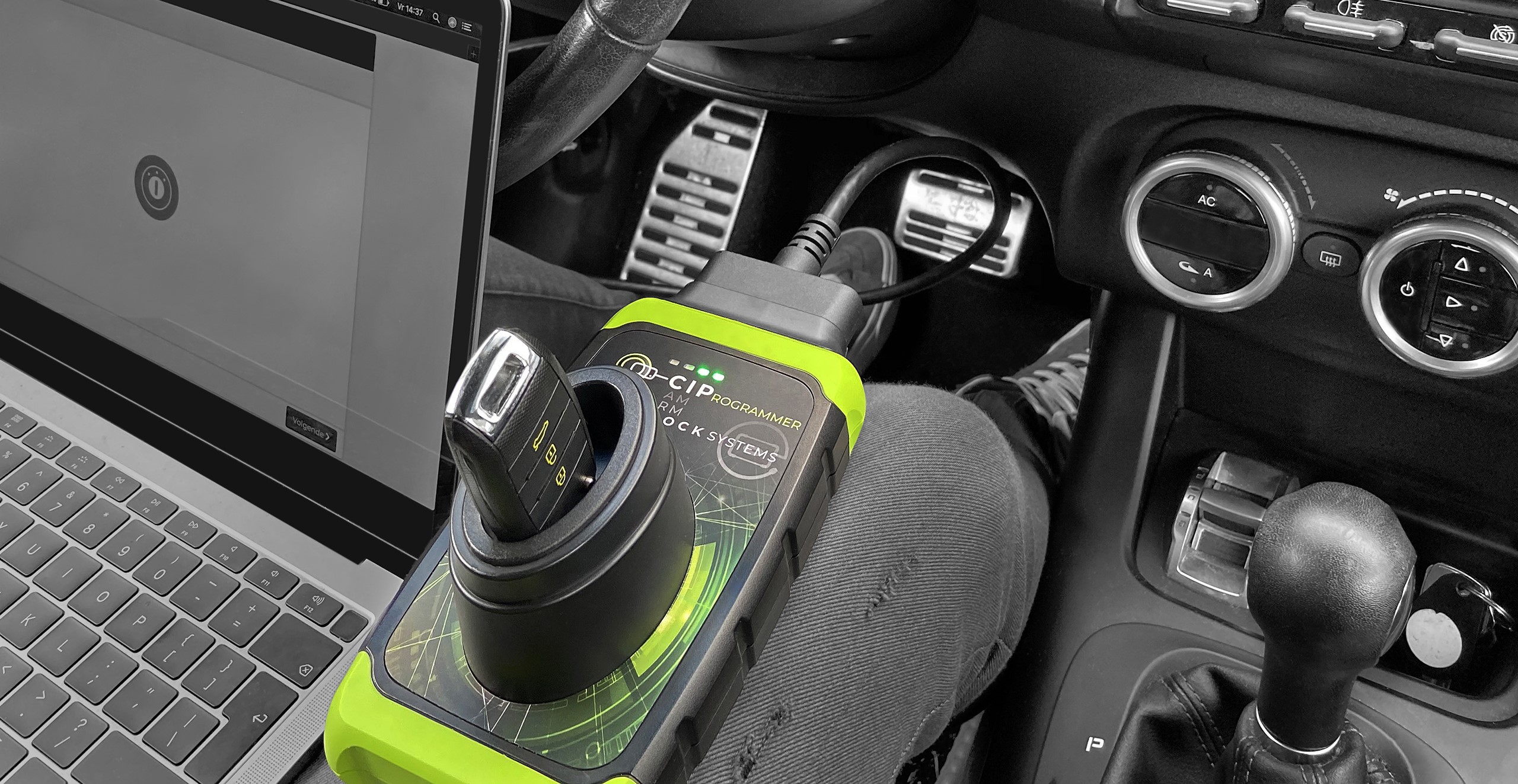 The CIP (Car Lock Systems Immo Programmer) is the indispensable tool for every dealer or automotive business. Order, receive and program car keys for almost all makes of cars within 24 hours!
This handy programming tool can be used for many makes and can carry out various types of programming. Moreover, the CIP is easy to use and so saves you costs. Using the CIP, you can carry out the following services remotely in your workplace (with an internet connection):
Enter the vehicle specifications below
1. Programming car keys and hand-held transmitters
We developed the CIP in collaboration with our partner Jifeline in order to make your dealership and automotive business more independent. This handy tool programs car keys for almost all makes of cars while the car just sits there in a parking space. Our specialists "take over" your vehicle and program the keys in nothing flat. You don't have to drive the car to a (different) brand dealer, which saves you considerable time and cost. All you have to do is turn the key in the ignition at the instruction of your Car Lock specialist.
2. Code-2-car keys pre-coding and programming
Some keys are based on a so-called code-2-system. For example, Fiat, Alfa, Lancia, Iveco and all other makes based on Fiat. You order new code-2-keys from the factory. This often takes a long time, is expensive and sometimes it even goes wrong. Car Lock Systems offers a special (developed in-house) coded key /hand-held transmitter. Using the CIP, your Car Lock-specialist retrieves the pre-coding from the car. Then you insert the new car key in the encoding ring of the CIP. This provides the transponder with the right coding within a few minutes. No other single tool can pre-program online in the same way. Then we program we the key in the car. Within 24 hours you have a new code-2-car key programmed for a very attractive price!
3. Retrieve the pin-/transponder code from the vehicle
The CIP can read pin/transponder codes from the car for a large number of makes. This offers a terrific advantage when, for example, ECU's or control units are being replaced in the car. The costs which were recorded in the factory during production often no longer work in such situations. By retrieving them from the car, you avoid malfunctions.
4. Perform diagnoses and interval resets
The CIP is more than a programming device for car keys. With the CIP you can also make use of supplemental diagnostic and programming services. The CIP can namely also perform diagnoses in the event of malfunctions and perform service interval resets on 'unknown' makes. Here's a sampling of the various remote CIP-services:
calibration of various components
program headlights
program towing hooks
program airbags
carburettor adjustments
various other jobs
You can see which services we support for the vehicle by entering the chassis number.
Safety first with these 4 CIP-rules:
secure connection – Your data is protected.
automotive businesses – We only deliver to clients.
chassis number check – We check every vehicle.
not for third parties – We never share data read out with third parties.
Are you a private individual? Then ask your workshop, dealer, or mechanic for a car key or lock from Car Lock Systems.