This is how you test hand held transmitters, smart keys and transponders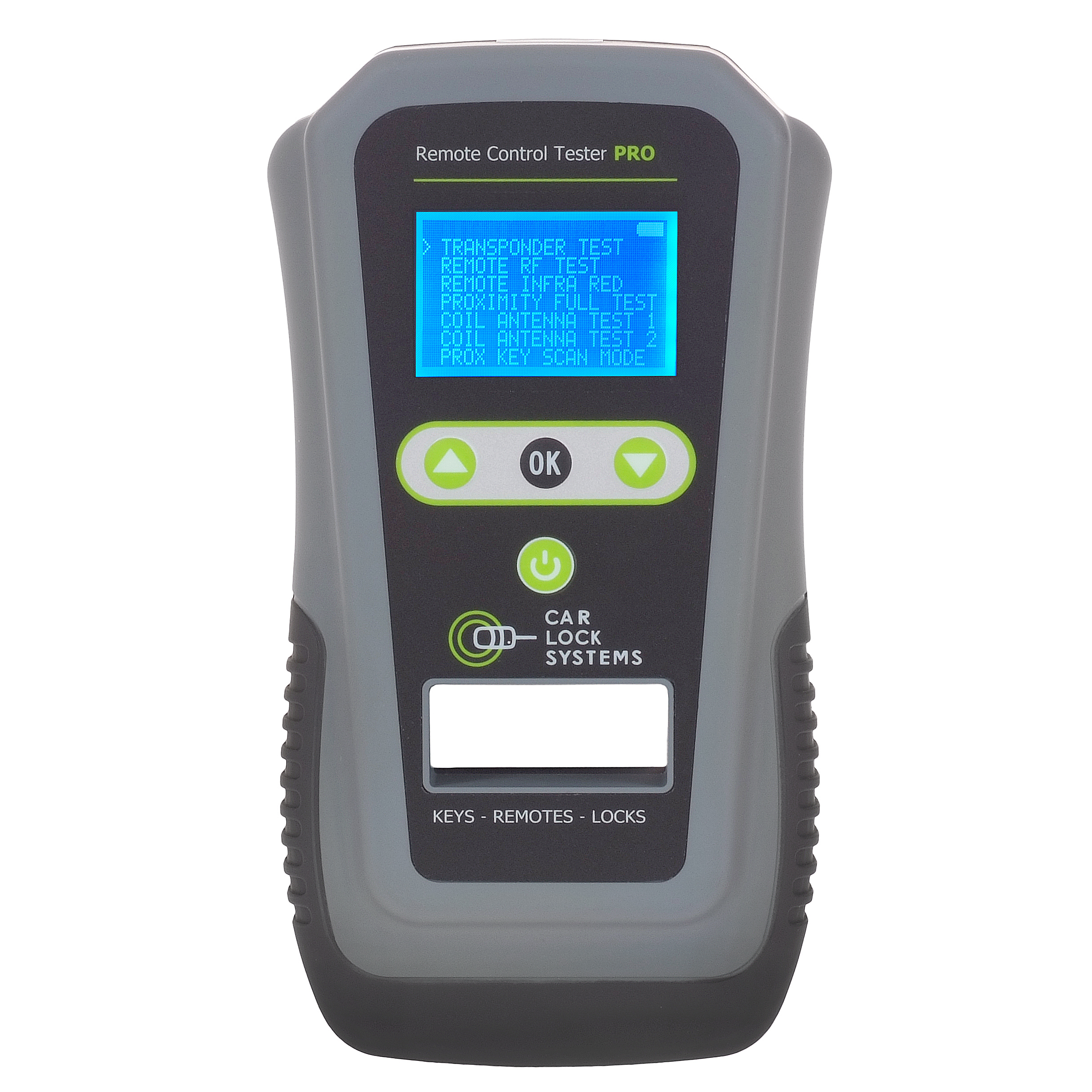 How do you quickly rule out causes in the event of faults?
It often happens that doors suddenly no longer unlock or lock. Or that the car does not start. And why does the transponder light stay on? The following questions can then help to make a diagnosis:

– Is the key broken? Does the transponder still work?
– If the keyless system does not work: is this a car or a key problem?
– Is there a mechanical defect in the door?
– Does the handle have an electronic problem?
– Does the coil around the ignition switch still respond?

You want to quickly rule out causes, but tracing such faults often takes a lot of time. You can now test hand held transmitters (RF / IR), transponders, smart keys, antennas and much more at lightning speed with the Remote Control Tester Pro.
REMOTE CONTROL TESTER PRO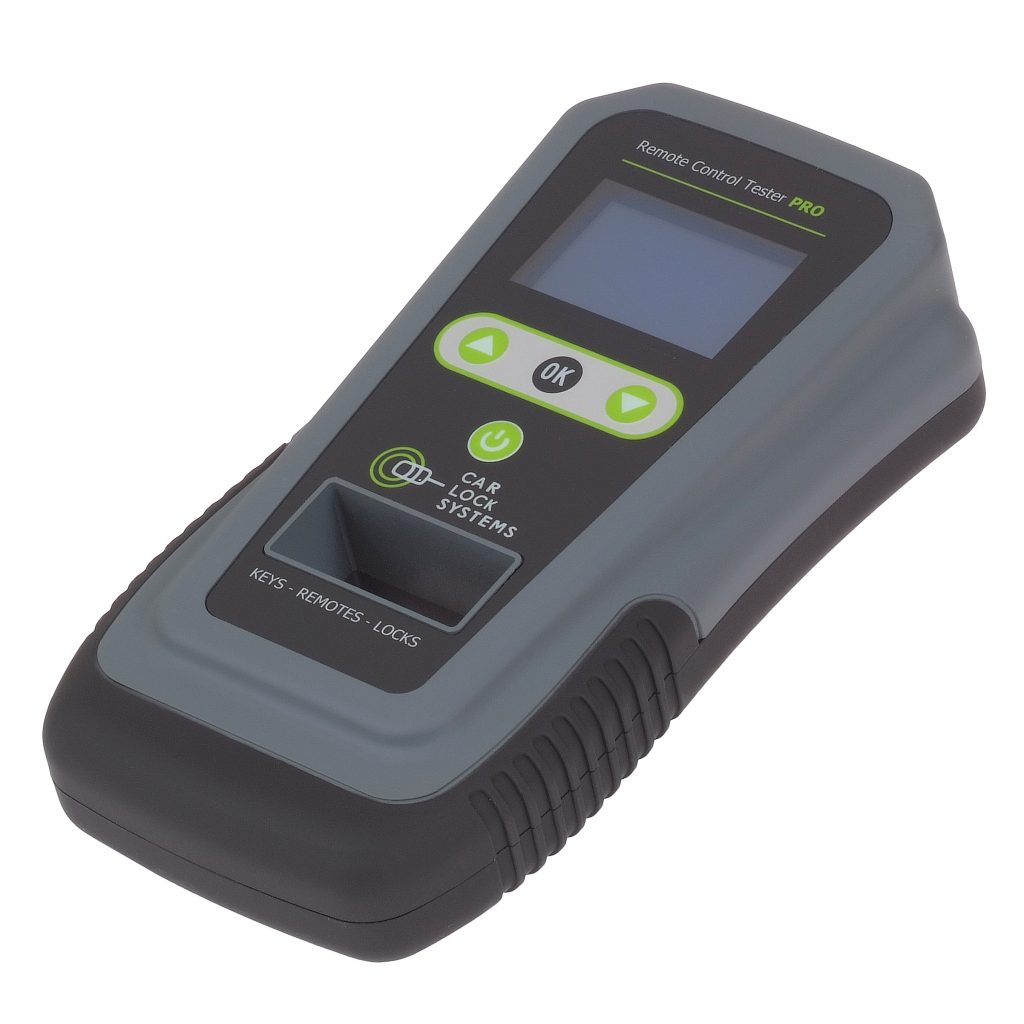 > Order after login via: Webshop / Testers.
> Here you will also find prices and the technical manual.
SUPER FAST TESTING OF:
HAND HELD TRANSMITTERS (RF / IR) / TRANSPONDERS / SMART KEYS / ANTENNAS & MORE
With the Remote Control Tester Pro you immediately detect the cause of the malfunction. Without having to do anything about the car. You simply turn on the device and choose which function you want to test. You will immediately see the results for the test function you have selected in the display. In this way you can easily rule out causes of the fault and save a lot of work and time!
THE 12 SMART FEATURES OF
THE REMOTE CONTROL TESTER PRO
presence of a working transponder
infra-red signal (IR)
radio frequency test (RF) on the transmitter
proximity / Smart key test (keyless go)p
proximity / Smart key antenna-transmitter test
proximity / Smart key amplitude indication
transponder frequency indication
radio frequency (RF) remote control amplitude indication
oscilloscope graphics (quick and slow) for testing signals
proximity / Smart key system scan mode
acoustic signal indication
transponder vehicle antenna test
GUARANTEED FOR ALL PRODUCTS:
– ORDERED TODAY = SHIPPED TODAY
– 100% TECHNICAL SUPPORT
We offer you full support, from the first use to all possible future questions. Whether it concerns a new coded car key or the repair of a defective car lock. We are always here for you.
---